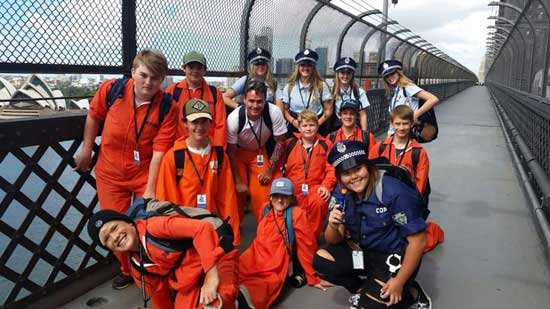 The Urban Challenge provides the ultimate real-world experience to over 7,000 school students every year. Small teams, each with a teacher and Urban Challenge guide, embark on an unfolding adventure through Sydney and surrounds to complete urban-flavoured activities, clue chases, meal preparation and much more along the way.
Each team member has a functional role that contributes to the running of the team and everyone must work together to take responsibility for the team's money, transport, timings and meals.
Parts of our Challenge are run via our interactive website where teams are required to upload blogs and photos and check-in for their next day's itinerary. There's also a Program Page for those at home wanting to see what the teams are up to, allowing the chance to participate from home or check out the daily blogs and photos.
On multi day Challenges, our teams will stay in YHA youth hostels and other city group accommodation overnight enabling participants to experience this style of accommodation in a supervised and structured way.