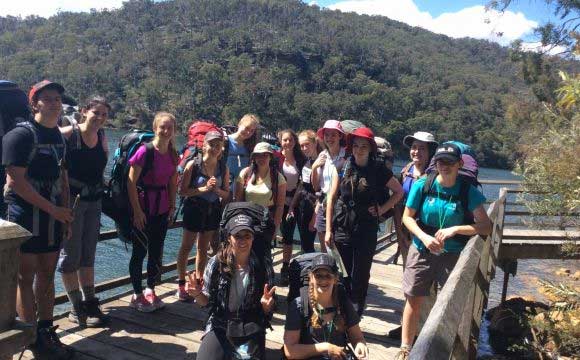 The Urban Odyssey is the Duke of Edinburgh version of our program - providing a practice and qualifying journey for gold level participants only.
The program brings the best of our classic Urban Challenge program into a traditional expedition. The journey starts in bushland around Sydney and progresses into the CBD to finish with some 'amazing race' type challenges around the city.
Each team member takes on a job role at the beginning of the expedition. The team of 4-7 participants work together to navigate the bush, beaches and streets whilst completing in exciting challenges sent by the Game Master. The challenges are designed to get the teams working together and brings an element of surprise to the journey. The teams compete with each other for points with the winning team receiving a prize for their efforts.
Our practice and qualifying journeys are different and each have elements of bushland, coastline and urban landscapes. The journeys start and finish at public transport hubs and see the participants traveling right across Sydney mostly on foot and a little on public transport with the Opal cards provided.
Please refer to our FAQ page for more detail about our Urban Odyssey Adventurous Journeys and if your question still isn't answered, call (02) 9483 9383.