DESTINATION SYDNEY
The Urban Challenge is excited to announce a new program, Destination Sydney,
a local alternative for students who have had to cancel their planned interstate
and overseas expeditions for the foreseeable future.
With 15 years' experience in delivering our unique urban program to thousands of school
students each year, we are confident that Destination Sydney will be able to offer students
the student-led adventure they are looking for, right here in NSW's state capital.
THE PROGRAM
Our program provides students with the opportunity to discover more about their own backyard by engaging in meaningful experiences and immersing themselves in the culture of Sydney. Split into three main components, students are given the freedom to choose the focus of their journey and take ownership of their experience: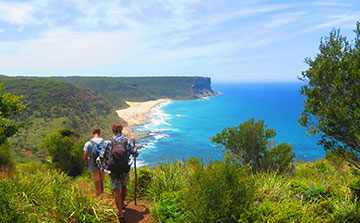 EXPEDITION
Students can choose from a wide variety of on-foot expeditions- from a simple day walk discovering Sydney's green harbour frontages to a multi-day hike along the picturesque coastline of Northern Sydney.
Or try something different and experience an expedition out to sea on the historical James Craig tall ship.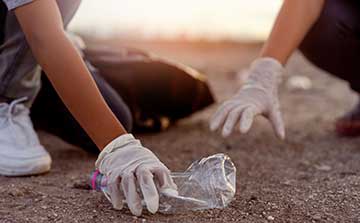 SERVICE
Students can spend anywhere from a few hours to a few days engaging in meaningful service projects that address issues close to home - from beach clean-ups and environmental sessions on the Northern Beaches to cooking meals and learning about Sydney's homeless community.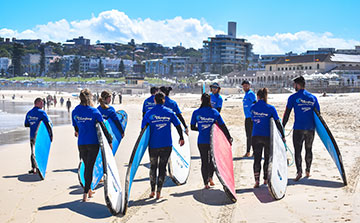 ADVENTURE
With a massive selection of activities offered throughout Sydney, students have plenty of options when it comes to the adventure component of their journey. From dragon boating in Pyrmont, surfing at Manly Beach or an iconic walk over the Sydney Harbour bridge- the opportunities for adventure are endless.
THE FUNDAMENTALS
We are well aware of the challenges of the current environment; both the need to prioritise the safety and wellbeing of students and staff, and the difficulty of booking programs with concerns around cancellation and lost payments. Urban Challenge has approached these concerns with utmost care and implemented new policies and procedures to account for these.
COVID-SAFE PLANS & PRACTICES
A comprehensive COVID-Safe Management Plan, following health advice and modifying our operations to manage risks. We also have a commitment that we'll only go ahead with programs if health advice and the directions of authorities support that decision.
NO QUESTIONS ASKED REFUND POLICY
A no questions asked refund policy – up until 10 days prior, if for any reason you are unable to attend, or if the program cannot go ahead, there will be a complete refund of any monies paid and no cancelation fees charged.
DISCOVER MORE
We'd love to talk with you, understand your requirements and begin the process of working with your students to design their own Destination Sydney program.
Please choose an option below for more information on the program components and activities offered, themes and outcomes or logistical aspects of the program such as pricing and staff: