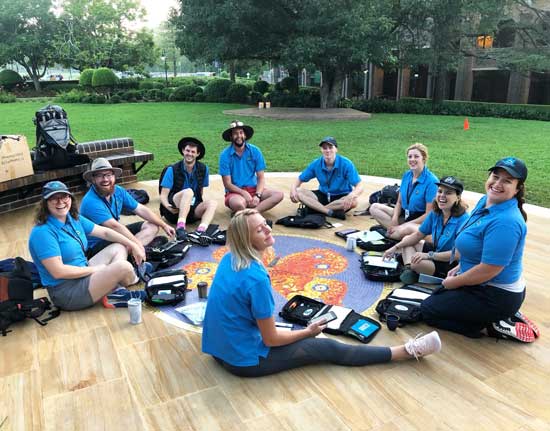 The Urban Challenge staff members are a professional, committed and enthusiastic team who strive to deliver beneficial, fun and safe programs to all our participants. We believe in new ideas, participant-reward, hard work and ingenuity.
Our broad staff experiences allow us to offer a wealth of knowledge in programming, outdoor education, teaching, counselling, tourism and much more.
We are passionate about involving adolescents in the real world – its pace, energy, vibrancy and character and we love using Sydney and all its sights, sounds and hidden gems to help us achieve this.
Our guides are fully trained with first aid qualifications and have Working With Children checks.